We make a special design on this Bathtub. As we know, in many countries or cities, because of huge population, most of people only live in a small room with mini bathroom. People there also perfer to have a soaking bath to have a relax. Then we give a birth to WTM-02512, Small Freestanding Bathtub for Small Bathroom. From today, even you only have a mini bathroom, you also can have a sokaing bath at ease.Glossy acrylic is of smooth touch and easy-clean features.
Product Picture & Drawing: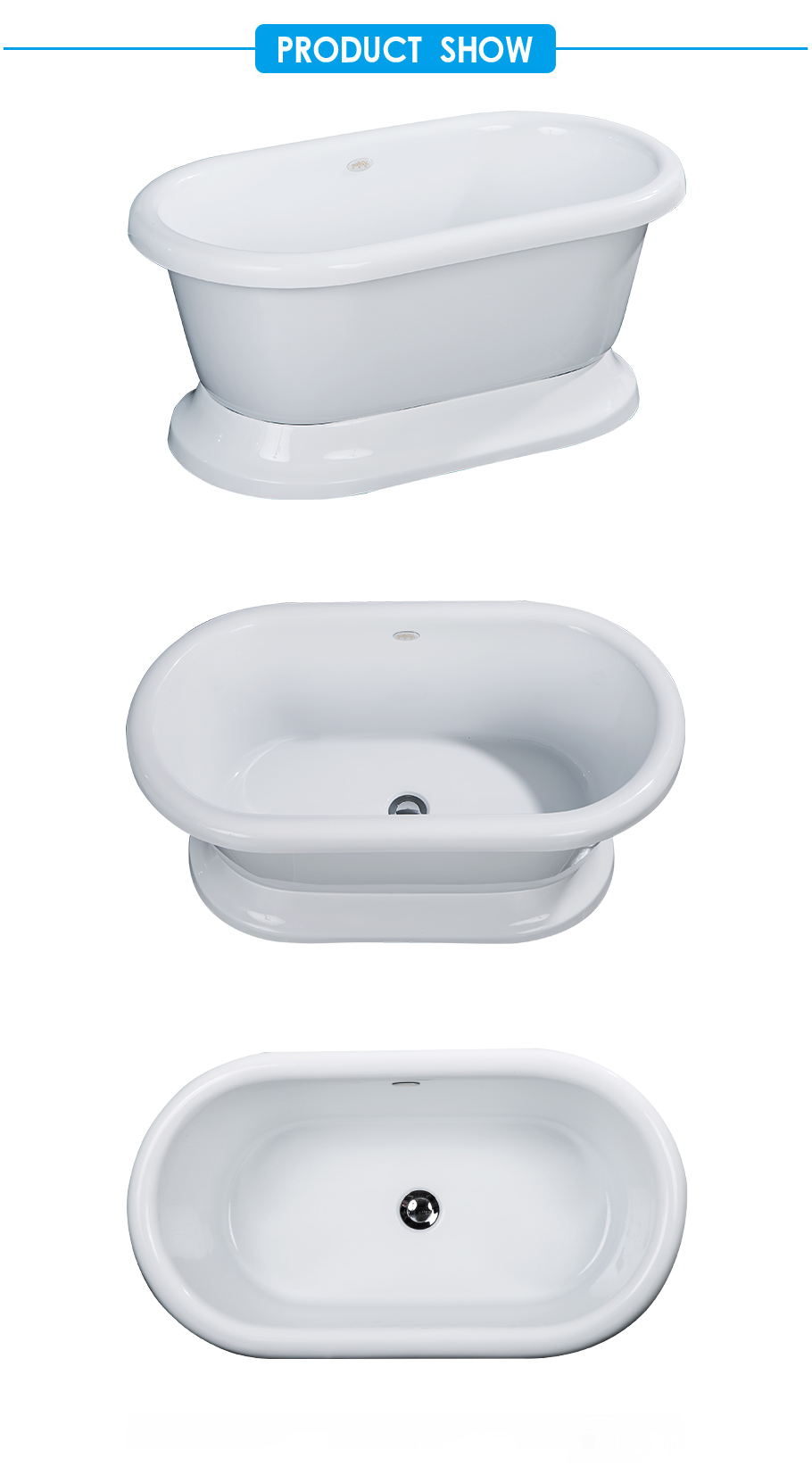 Established in 2005, WALTMAL offers a broad range of bathtubs, shower bases and Shower Enclosures that provide the unique style, lasting quality to our customers. By meeting rigorous quality and durability standards while offering a wide variety of product shapes, sizes, styles and prices. WALTMAL has independent development ability, not only can we open new molds according to market trend, but also can we make any customized molds. WALTMAL aims to be your brand of choice for bath products.
Product Categories : Freestanding Tubs > Special Shape Bathtub