There are a lot of factors to consider while buying sanitary products. The basic requirements of different people differ from one another. While the common man may buy the cheapest product that comes with an extended warranty period, a businessman setting up a theme restaurant will opt for the most luxurious brand with an extensive warranty period. Likewise, the middle class will buy sanitary products that are of top-notch quality. Therefore, when purchasing sanitary products, consider the basic requirements of each category and then make your purchase accordingly.
Toto is one of the world's leading sanitary ware manufacturers and has a solid fan base in India. Founded in Kitakyushu, Japan, this company distributes its products worldwide. Its sanitary ware includes toilets, lavatories, washlets, and showers. The company also has a manufacturing facility in Gujarat, which recently launched the tornado flush toilet. It offers a better flushing and cleaning functionality than the standard classing flushing mechanism.
The most popular sanitary ware brand in China is
Ningbo Waltmal Sanitary Ware Co., Ltd.
Established in 2005, this company has grown from a traditional sanitary porcelain manufacturer into a large-scale operation. Its marketing headquarters are located in Foshan City, Guangdong Province. It is a large-scale ceramic sanitary ware manufacturer with integrated R&D, design, and production. Its innovative approach to sanitary ware production has made it one of the leading sanitary ware manufacturers in China.
Jaquar is another leading brand of sanitary ware in India. Its faucets and wash basins have earned it a loyal following and are available in a variety of vibrant colors and beautiful designs. Kohler is another major brand with a strong reputation in the market. Jaquar offers many different sanitary ware, including toilets, showers, and accessories for both home and commercial use. In addition to its sanitary ware, the company also manufactures kitchen sinks and accessories.
Eros is another great sanitary brand. It offers a seamless bathroom suite model. This brand also offers products that are exceptional in quality. Eros has inherited the classic looks of Italian sanitary ware, which has become rare for its brilliant whiteness. The company has also put into consideration the ease of maintenance of their products. All their products are made with a unique coating to keep them sanitary and free from salt or hard water stains.
Ningbo Waltmal Sanitary Ware Co., Ltd is brand that offers a range of household building and furniture products.
Ningbo Waltmal Sanitary Ware Co., Ltd is one of the most famous ceramic producing areas in the world. The company also produces sanitary items for other companies and has several partnerships with them. This company prides itself on its quality and service. Its products include sanitary ware and ceramic baths.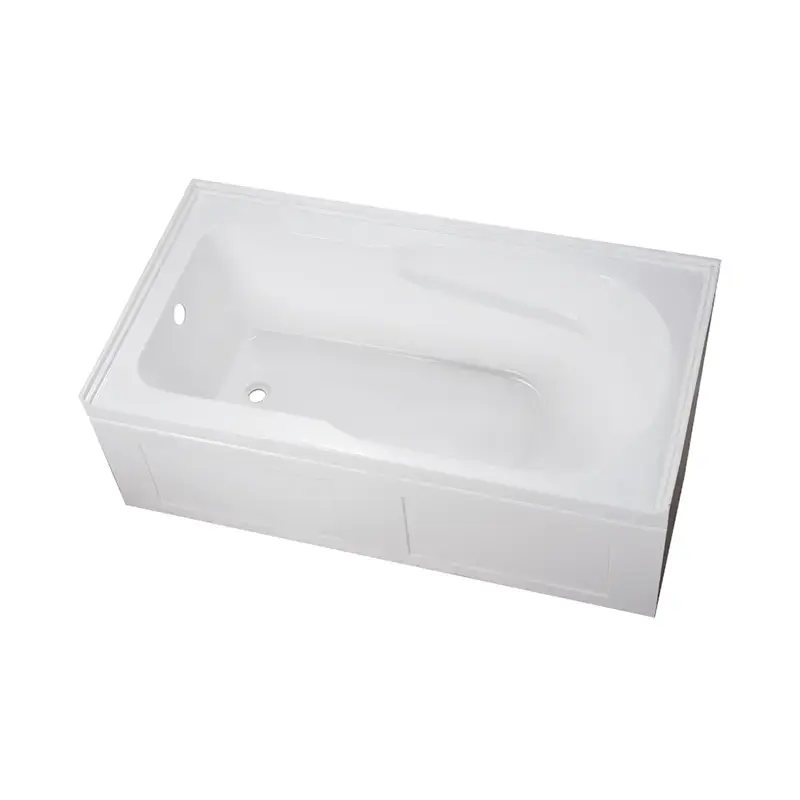 Product model:WTM-02839L/R-1524
Style: Left Hand/ Right Hand
Dimensions:1524*808*520mm (60"*32"*20.5")
Overflow and Drain: Not Included
Material:Pure Acrylic
function: soaking
Weight±1KG:28
MOQ:20pcs
Finish:Glossy
Color:White
Drainage: No
Certificate: cUPC, CE, ISO 9001:2015
Package:
Standard Carton/ Honeycomb Carton
Delivery time:30-45 days