Soaking tubs come in many different shapes and sizes. Ideally, you'll find one that is at least 14 inches deep. However, you can find ones with more than 22 inches of water. Choose a depth that is comfortable for you and your family, taking into account any physical limitations you might have. Here's how to pick a tub's ideal depth:
The bathing depth refers to the distance from the inner bath bottom to the overflow hole. If you intend to soak for several hours, then you'll want to choose a deeper tub. While there is no standard soaking tub depth, you can always opt for a deeper tub if you can afford it. A 29-inch tub will almost be as tall as a tabletop.
While ultra-deep tubs may sound like a dream bathtub, you may find that you have a hard time installing them in your home. You might not be able to install a water heater to heat the water in a soaking tub, and installing air baths and tub foam insulation will help to keep it warm. A very deep tub is also difficult to access, especially if you're not used to it. In such cases, you may want to consider adding an integral seat or a small step.
When choosing a bathtub, you should consider the shape and size. A traditional soaking tub is usually oval and deep, allowing you to sink 23 inches or more. A deep tub will fit two people comfortably or one person over your shoulder. In addition, a soaking tub should have an overflow feature to catch any excess water that might overflow. This will prevent overflow from a bathtub's overflow.
While the traditional bathtub is a beautiful bathtub, many modern models don't look like the Japanese wooden baths of yore. The depth of a soaking tub is important because different bathers may want a deeper or shallower experience. Many people choose a shallower depth if they prefer a more private bath. But, for those with mobility or balance issues, a deeper tub can be beneficial for the long-term health of both the bather and his or her family.
Choosing the right depth of a soaking tub is an important factor when creating a spa-style bathroom.
You may be surprised to find out that the Japanese use a deeper tub than the typical bath. If you have small space, a deep soaking tub can be a perfect option. You can also opt for a bath/shower combination in a smaller bathroom.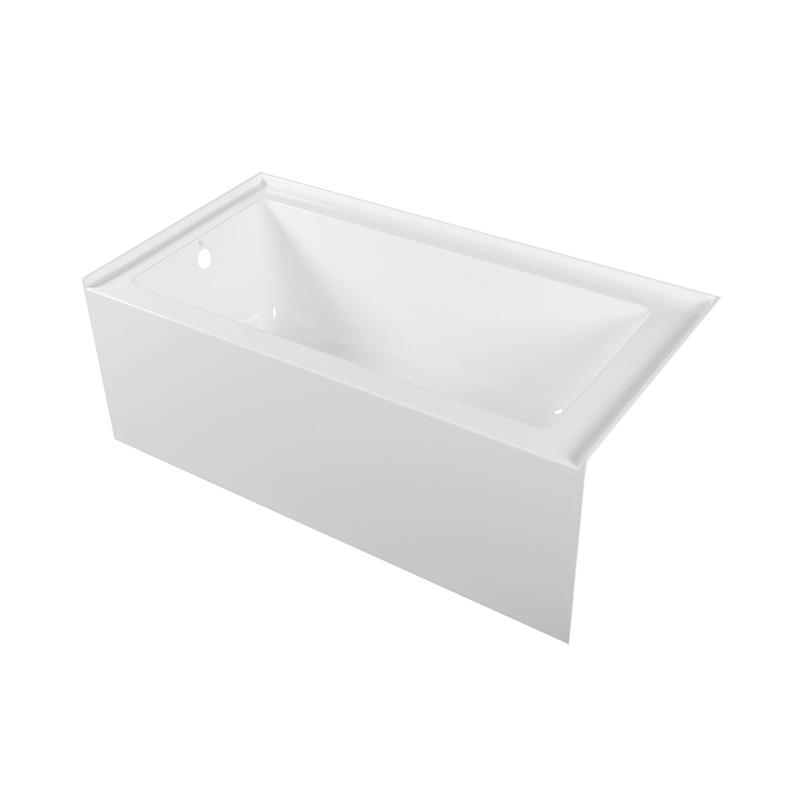 Product model: WTM-02845L/R-1524
Style: Left Hand / Right Hand
Dimensions:1524*780*560mm(60"*31"*22")
Overflow and Drain: Not Included
Material:Pure Acrylic
function: Soaking
Weight±1KG:28
MOQ:20pcs
Finish:Glossy
Color:White
Drainage: No
Certificate: cUPC, CE, ISO 9001:2015
Package:
Standard Carton/ Honeycomb Carton
Delivery time:
30-45 days
Product model: WTM-02845L/R-1524
Style: Left Hand / Right Hand
Dimensions:1524*780*560mm(60"*31"*22")
Overflow and Drain: Not Included
Material:Pure Acrylic
function: Soaking
Weight±1KG:28
MOQ:20pcs
Finish:Glossy
Color:White
Drainage: No
Certificate: cUPC, CE, ISO 9001:2015
Package:
Standard Carton/ Honeycomb Carton
Delivery time:30-45 days