Choosing an Alcove Soaking Tub
An alcove soaking tub is an excellent way to take a soak without taking up a lot of space.
It also allows you to conserve water, as these tubs can hold less water than a freestanding tub.
Alcove soaking tubs can vary greatly in depth, design, and price. Most are made of fiberglass, acrylic, or cast iron. A few models are more expensive because of their longevity. They are usually poured with porcelain coating, which makes them resistant to scratches, chips, and stains.
One of the most important factors when choosing a tub is the size and layout of your bathroom. In addition, you need to consider your preferences. For example, a tall person may prefer a tub that's at least 50 inches long. Then, you'll need to decide whether you want a tub with an integral flange or a skirt, which will add some extra support.
The best alcove soaking tubs offer many features, such as an integrated tub apron and front skirt, a spacious compartment for storage, and a low step-over threshold.
These features make alcove soaking tubs a good choice for anyone with mobility issues. Also, most alcove soaking tubs are remarkably easy to install, especially if you're handy.
Another feature to look for is a molded lumbar arch, which is a good way to protect against backaches. You might also want to invest in a grab bar, which can add additional safety to an alcove soaking tub.
When looking for the best alcove soaking tub, you should also consider its size. Some models are quite deep, which is great for people who like to soak for long periods of time. If you're worried about getting the tub in and out of the bath, you'll be happy to know that most alcove soaking tubs are available in four different sizes.
Choosing the best one for your home can be a bit daunting.
You'll have to consider your bathroom's size, the material your alcove is constructed of, and any existing flooring or drywall that you might have. Lastly, you might want to find a product that offers a number of advanced features, such as powered jets. Often, the best alcove soaking tubs are also affordable.
If you are looking for a quality soaking tub that will last a lifetime, you should definitely look into an alcove soaking tub. Whether you are remodeling your bathroom, or building a new one, this type of tub is a smart choice. Especially if you live in a large apartment, this will help you save money while giving you the comfort of a soaking bath.
One of the best alcove soaking tubs on the market is the Ningbo Waltmal Sanitary Ware Co., Ltd Alcove Bathtub.
This model features a clean design, a slotted overflow drain, and a built-in ergonomic backrest. Plus, you get a whirlpool feature if you opt for the combo system. Even better, you can choose from 16 different trim options, including a chroma therapy option.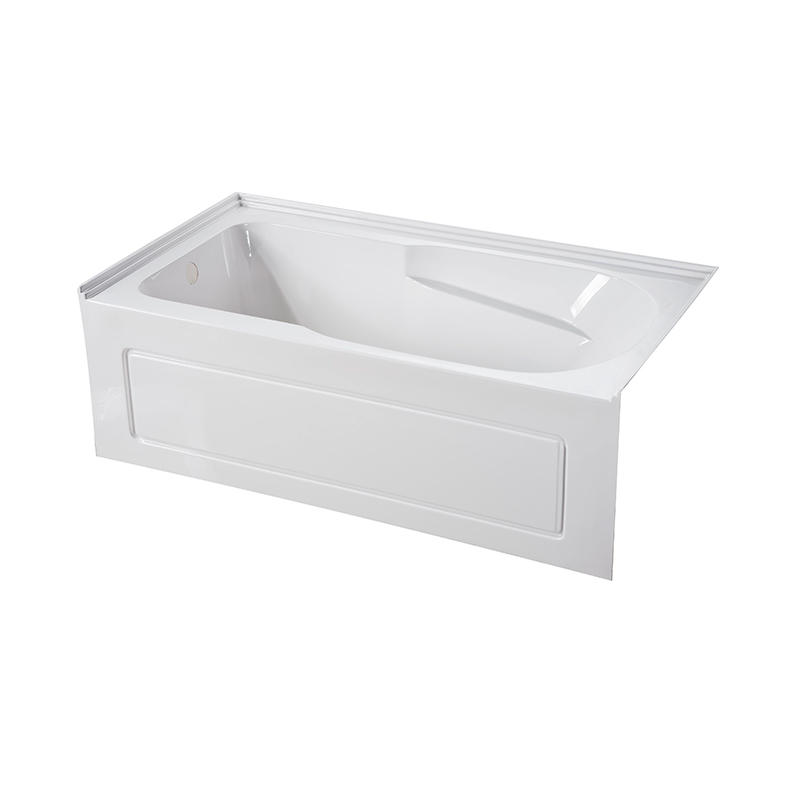 Endymion White Acrylic Rectangle End Drain Aclove/Skirt Bathtub
Product model:
WTM-02835L/R-1524
Style:
Left Hand/ Right Hand
Dimensions:1524*813*520mm (60"*32"*20.5")
Overflow and Drain:
Not Included
Material:Pure Acrylic
Weight±1KG:28
MOQ:20pcs
Finish:Glossy
Color:White
Certificate:
cUPC, CE, ISO 9001:2015
Package:
Standard Carton/ Honeycomb Carton
Delivery time:30-45 days