Alcove Tubs are the perfect option for bathrooms with limited space or preexisting walls.
These tubs fit in an alcove section of the bathroom and are available in left or right hand models. They are also multifunctional, allowing you to enjoy both a bath and shower in one convenient unit.
Aside from a comfortable, quiet soaking experience, alcove bathtubs are also very easy to use and install. They also feature a low-profile design, making them ideal for homes with limited space. And because they are available in different sizes, you can choose one to fit your specific needs.
Before installing an alcove tub, take measurements of the space in which you would like to put the tub. You must also ensure that there is enough room in the room for the contractor to work. Also, make sure to turn off the heating and cooling system in the area. This is so that the contractor can avoid creating too much dust.
Alcove tubs are also available in smaller versions for small bathrooms. A longer alcove tub may require remodeling to fit. However, the cost of installing an alcove tub is inexpensive. If you're looking for a long soak, you might want to consider a drop-in tub. These tubs are perfect for tall people with extra-small bathrooms.
Alcove tubs are typically made of fiberglass or acrylic. But they can be made of other materials, too. They are lightweight and easy to install. But they don't withstand heavy impacts. They also tend to warp over time. Ultimately, you should choose an alcove tub based on the materials it's made of.
Alcove bathtubs come in many styles and sizes. Some are standardized, while others are more customized. Standard sizes are 60 inches long, 25 inches wide, and 18 inches deep. There are even square models available. You will need to determine what size bathtub you want to fit in your bathroom before purchasing one.
A good example of a bathtub with a large capacity is the Swanstone bathtub. It is made of compression-molded materials and features a pre-leveled bottom. It also has a 65-gallons capacity and a left-hand drain. You can even choose a smaller model, depending on the size of your space.
An alcove bathtub with a shower can be a great option for bathrooms with limited space. However, you will need a sliding glass shower door or curtain to install a shower with an alcove tub. You may also want to opt for a glass shower door that fits perfectly into the alcove.
You can also opt for a drop-in bathtub, which is built into a frame. However, these tubs are more expensive than alcove tubs and require more space.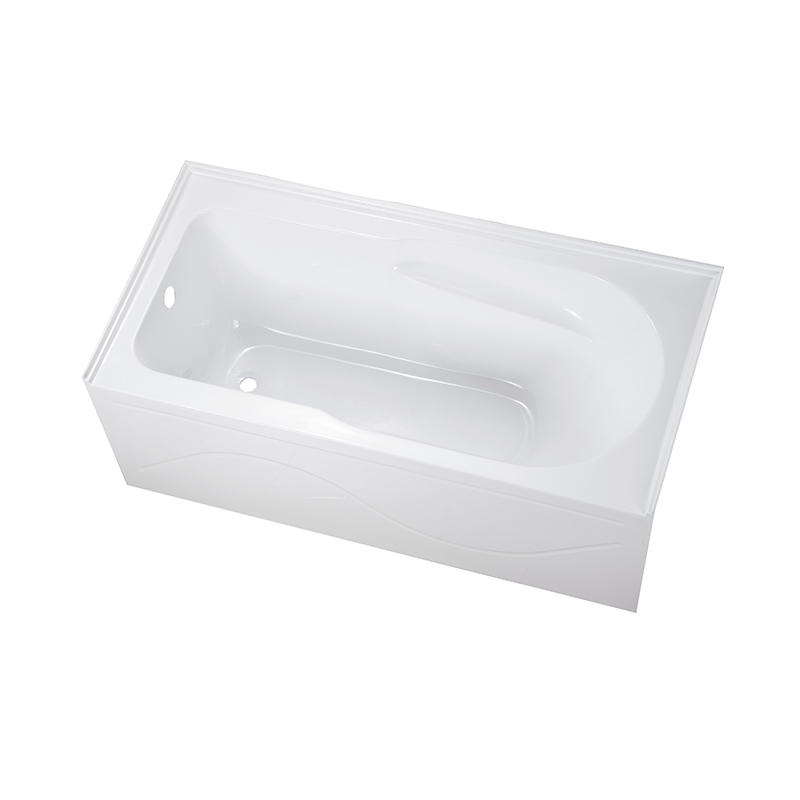 Product model:WTM-02840L/R-1524
Style: Left Hand/ Right Hand
Dimensions:1524*813*525mm (60"*32"*20.7")
Overflow and Drain: Not Included
Material:Pure Acrylic
function: soaking
Weight±1KG:27
MOQ:20pcs
Finish:Glossy
Color:White
Drainage: No
Certificate: cUPC, CE, ISO 9001:2015
Package:
Standard Carton/ Honeycomb Carton
Delivery time:30-45 days