Tabor Double Ended Bath Tub in White. The Bathtub has been designed so that it can be used with or without a shower screen. However the addition of a luxurious rectangle shower screen makes this an ideal choice to be used as a showerbath particularly in a smaller bathroom. Available as left hand or right hand fitting. The tub is manufactured from high glossy acrylic. There are four adjustable legset at bottom, you can make it level when installer are installing it. The tub is without drain and overflow.
Product Picture & Drawing: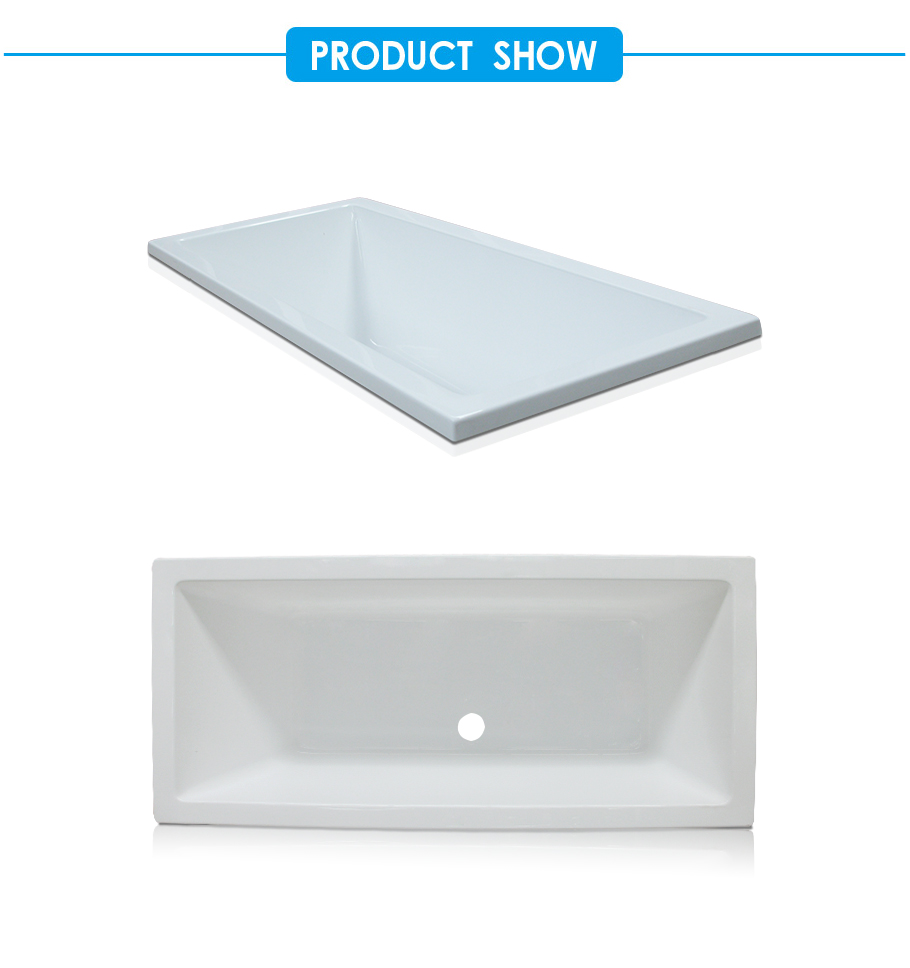 Established in 2005, WALTMAL offers a broad range of bathtubs, shower bases and Shower Enclosures that provide the unique style, lasting quality to our customers. By meeting rigorous quality and durability standards while offering a wide variety of product shapes, sizes, styles and prices. WALTMAL has independent development ability, not only can we open new molds according to market trend, but also can we make any customized molds. WALTMAL aims to be your brand of choice for bath products.

Product Categories : Drop-in Tubs