The Canada Style Big Drop-in Bathtub in White is part of Waltmal's Canada Style Series and is a classic style that could fit into any bathrooms decor. High gloss cast acrylic structure ensures the quality and durability. All of Waltmal products are manufactured in China, with serious quality control, the quality of Waltmal product is as good as Made-in-USA, even better than it. High quality help us to meets the excellent quality standards that are required by Canadian and American companies and factories.
Product Picture & Drawing: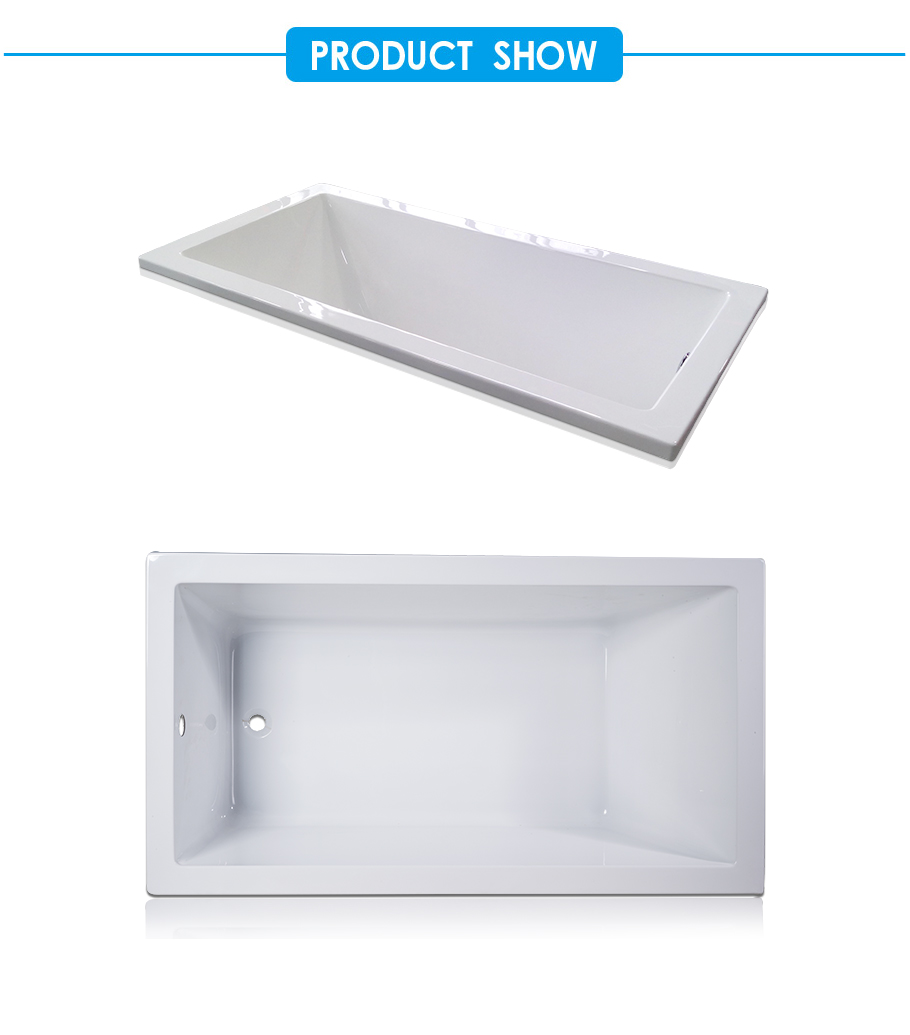 Established in 2005, WALTMAL offers a broad range of bathtubs, shower bases and Shower Enclosures that provide the unique style, lasting quality to our customers. By meeting rigorous quality and durability standards while offering a wide variety of product shapes, sizes, styles and prices. WALTMAL has independent development ability, not only can we open new molds according to market trend, but also can we make any customized molds. WALTMAL aims to be your brand of choice for bath products.
Product Categories : Drop-in Tubs